If you're a fan of flavour, stop scrolling. This is the pod coffee machine for you. It delivered a great tasting shot of espresso every time and dealt with speciality pods from smaller roasters well.
When it came to flavour, the Opal One was unrivalled, with its impeccable performance earning it the pod coffee machine crown.
When it came to making flavourful shots of strong black coffee, no rival pod machine could match it. It also dealt well with speciality pods, if you're after some variety in the morning.
By far the best pod machine we tested…producing great-tasting espressos, and it also handled a range of specialty pods with consummate ease. This won't be beaten.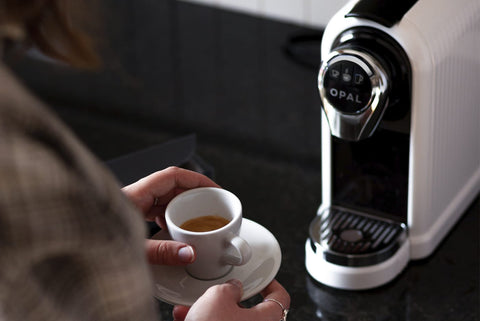 Designed for Compatibility
Compatibility has always been an issue for non-Nespresso capsules. OPAL One is the first machine to deliver 100% compatibility — showcasing the spectacular flavours on speciality coffee capsules, like never before.
OPAL One utilises a unique silicon brew chamber, eliminating unwanted dilution and features both higher pressure and higher temperature brewing — delivering a fuller-bodied, stronger coffee than ever before.
Shop OPAL One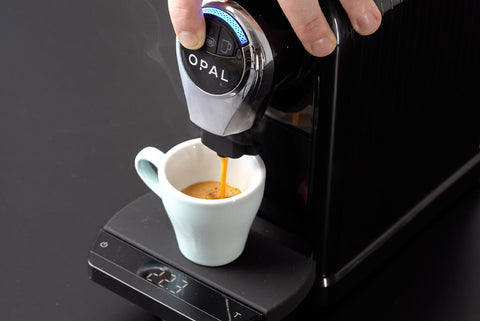 How to Use Your Machine
With OPAL One's customisable settings you can adjust the temperature or weight of your shot and enjoy light roast coffee with more complex flavour profiles.
We prepared a series of instructional videos to get you started with your OPAL One coffee pod machine and explore it to its full potential.
See Instructional Videos
Trusted by the finest brands in hotels, hospitality and coffee.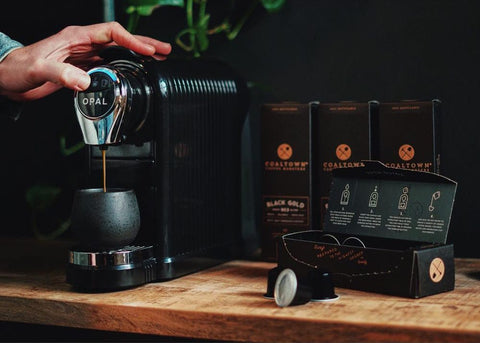 Opal Wholesale
Looking to buy Opal for your coffee roaster, hotel, restaurant or business?

Register for a trade account at our exclusive distributor Brewed By Hand, and enjoy a range of benefits including trade prices, multiple payment methods and quick delivery options.