Caffenu Original Nespresso Cleaning Capsules (5 Capsules)
by Caffenu
Regular price

£7.99
Sale price
Pickup currently unavailable
Share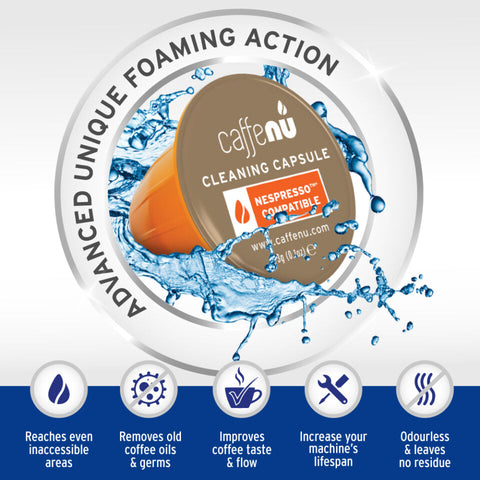 Compatible with Nespresso Original Coffee Machines
Did you know that your coffee machine might be a breeding ground for germs and bacteria? Truth is, the washer plate, the brewing chamber and the spout of your Nespresso machine can become extremely dirty and possibly riddled with bacteria and germs.
The Caffenu Nespresso Original compatible cleaning capsule was specifically formulated with a unique foaming action to reach and effectively clean inaccessible areas of your Nespresso Original coffee machine.
Its premium, yet eco-friendly ingredients clean parts of the machine that plain water or a descaler cannot reach, ensuring a spotless coffee spout. The result? A fresher and better tasting coffee free of germs. And a coffee machine that works like new, with better coffee flow and improved machine lifespan.
The tried and tested Caffenu cleaning capsule is made up of eco-friendly ingredients, making it 100% natural and safe to use. The capsule is easy to use (just like a coffee capsule), and fully recyclable. It is intended to not only improve the flavour of your coffee, but also increase the lifespan & performance of Nespresso Original coffee machines.
Ideally use after 30 cups of coffee made, or at least once a month. Also perfect for use when switching in between beverages such as tea, flavoured coffee or hot chocolate.
Additional Information:
As easy as making a coffee
Unique Foaming Action cleans where you can't see
Premium, eco-friendly ingredients
Removes old coffee oils and bacteria
Improves coffee flow and flavour
Increases lifespan & performance of machine
Odourless and leaves no residue
Capsules are fully recyclable
Intertek Certified, read more here
Includes 5 capsules for Nespresso Original
Not a descaler: Please also descale regularly
The perfect way to experience speciality coffee pods.
What they are saying about OPAL
If you're a fan of flavour, stop scrolling. This is the pod coffee machine for you. It delivered a great tasting shot of espresso every time and dealt with speciality pods from smaller roasters well.
When it came to flavour, the Opal One was unrivalled, with its impeccable performance earning it the pod coffee machine crown.
When it came to making flavourful shots of strong black coffee, no rival pod machine could match it. It also dealt well with speciality pods, if you're after some variety in the morning.
By far the best pod machine we tested…producing great-tasting espressos, and it also handled a range of specialty pods with consummate ease. This won't be beaten.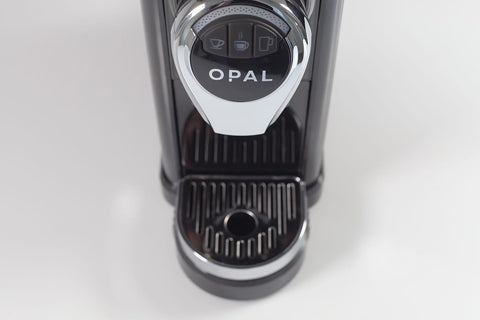 Brew Better Coffee Capsules
OPAL utilises a unique silicon brew chamber, eliminating unwanted dilution which is often present with other pod machines and compatible pods. Never suffer a watery, weak coffee again!

The OPAL One features both higher pressure and higher temperature brewing — delivering a fuller-bodied, stronger capsule coffee than ever before. Achieve maximum flavour from a smaller volume of coffee with the OPAL's specialised brewing technology.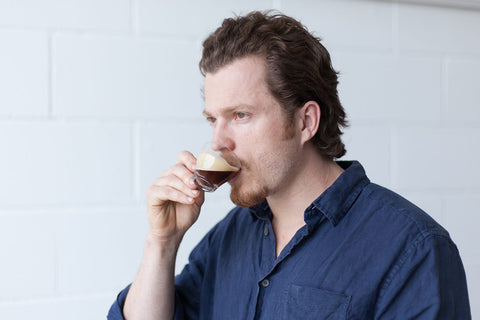 Speciality Heritage
The OPAL machine was developed in conjunction with Maxwell Colonna-Dashwood, a three-time UK Barista Champion, founder of Colonna Coffee and Peak Water, and a pioneer in speciality coffee pods in the UK.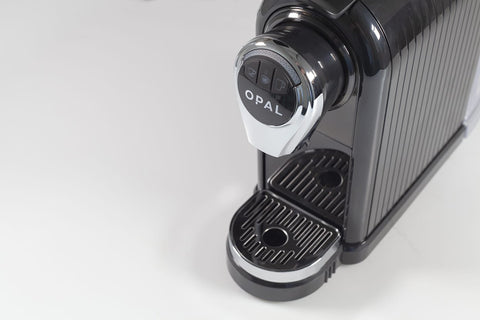 Customise Your Brewing
If you know just how you like your coffee, there's no need to compromise with the OPAL One pod machine. Adjust both temperature and volume with OPAL's simple-to-follow personalised programming modes.

In this way, you can follow the recommendations of your favourite coffee roaster, or develop your own unique settings for a truly personalised coffee break.
Enjoy premium coffee with exceptional flavour
The OPAL One coffee pod machine brews better coffee than any other coffee capsule machine on the market and showcases the full-potential of the exciting world of specialty coffee.