Peak Water Filter Starter Pack
by Peak Water
Regular price

£49.00
Sale price
Pickup currently unavailable
Share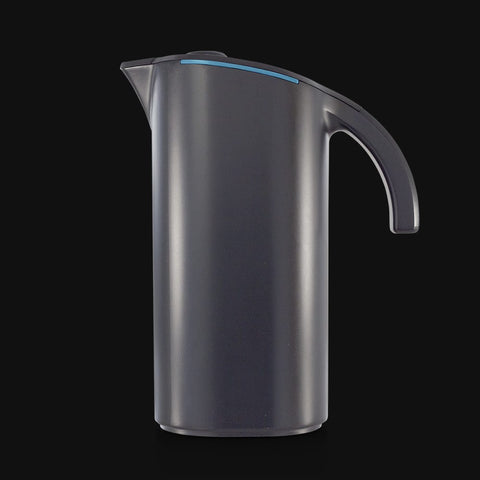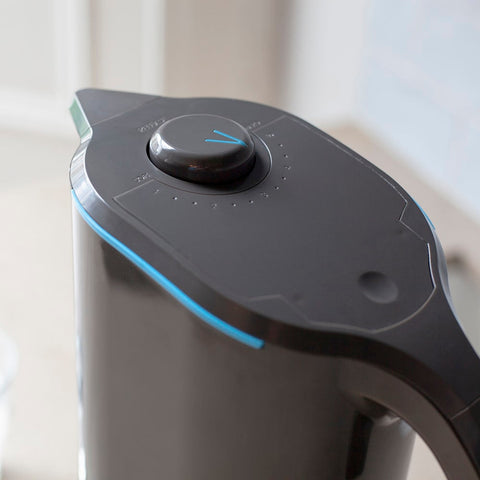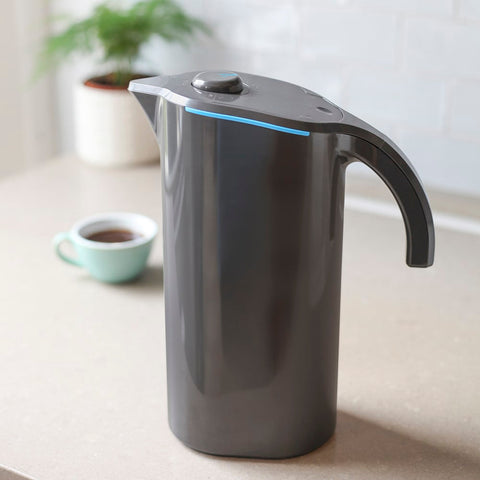 Peak Water is a world-first adjustable home water filter jug. Designed to bring the industry technology behind all the great coffee in cafes and restaurants, to everyone.
Each Starter Pack includes:
1 x Peak Water Jug
1 x Filter
2 x Test Strips
User Guide
Great water is an essential part of a great cup of coffee — it makes up over 90% of every cup. Peak Water utilises high-quality resins together with a unique, adjustable filtration system to bring cafe quality brewing water into homes all over the world.

With the Starter Pack, you can test your tap water using our simple Test Strip, compare your results against the recommended settings and start brewing barista-quality coffee. You can even push Peak beyond the recommended settings and build your own, bespoke water to taste.

Peak Water can also improve your tea and drinking water and is most effective in medium to hard water areas.

Key Features:
Fully-adjustable Filter Settings
Premium Dual-Ion Resin
Carbon Matt Filtration (to remove unwanted organic compounds and chlorine)
Recyclable And Regenerable Filters
Bpa-Free Plastic
Fridge Friendly Design
Designed and made in the UK
Filters 1.2 litres (2.4 litre capacity)
L 300mm x W 110 x D 225 (140 at base) 
PROJECT WATERFALL
A portion from every jug sold will go towards Project Waterfall and help bring clean drinking water to coffee growing communities in Ethiopia. 
Recycling
Peak Water Filters are fully-recyclable. Learn how you can recycle your Peak Water filter here. 
The perfect way to experience speciality coffee pods.
What they are saying about OPAL
If you're a fan of flavour, stop scrolling. This is the pod coffee machine for you. It delivered a great tasting shot of espresso every time and dealt with speciality pods from smaller roasters well.
When it came to flavour, the Opal One was unrivalled, with its impeccable performance earning it the pod coffee machine crown.
When it came to making flavourful shots of strong black coffee, no rival pod machine could match it. It also dealt well with speciality pods, if you're after some variety in the morning.
By far the best pod machine we tested…producing great-tasting espressos, and it also handled a range of specialty pods with consummate ease. This won't be beaten.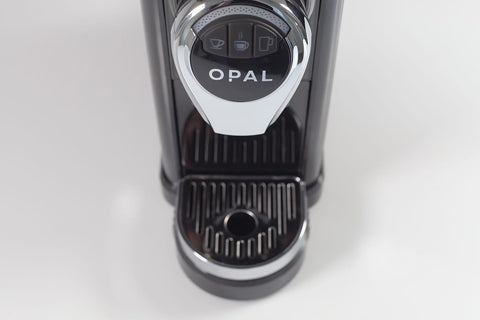 Brew Better Coffee Capsules
OPAL utilises a unique silicon brew chamber, eliminating unwanted dilution which is often present with other pod machines and compatible pods. Never suffer a watery, weak coffee again!

The OPAL One features both higher pressure and higher temperature brewing — delivering a fuller-bodied, stronger capsule coffee than ever before. Achieve maximum flavour from a smaller volume of coffee with the OPAL's specialised brewing technology.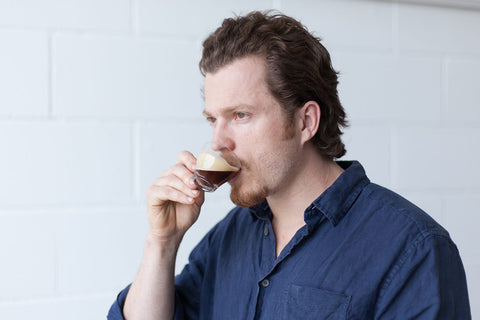 Speciality Heritage
The OPAL machine was developed in conjunction with Maxwell Colonna-Dashwood, a three-time UK Barista Champion, founder of Colonna Coffee and Peak Water, and a pioneer in speciality coffee pods in the UK.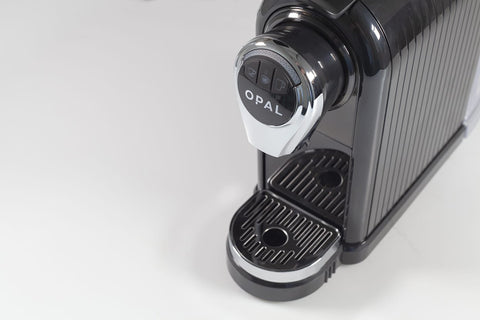 Customise Your Brewing
If you know just how you like your coffee, there's no need to compromise with the OPAL One pod machine. Adjust both temperature and volume with OPAL's simple-to-follow personalised programming modes.

In this way, you can follow the recommendations of your favourite coffee roaster, or develop your own unique settings for a truly personalised coffee break.
Enjoy premium coffee with exceptional flavour
The OPAL One coffee pod machine brews better coffee than any other coffee capsule machine on the market and showcases the full-potential of the exciting world of specialty coffee.